Dr. Richard Jirsa, Dr. Todd Walker and Dr. Guha are pleased to introduce our lovely team! Lively and confident, our team of dental professionals provide compassionate care to all our patients. We are goal oriented, with each individual patient in mind as we help you gain a healthy and happy smile. Our experienced team speaks Spanish and are more than happy to answer any questions you might have about our periodontal and dental implant care in Prescott, Arizona. We welcome you to Prescott Periodontics & Implant Dentistry and warmly invite you to contact our office today at 928-778-2340 and schedule a visit with our fantastic dentists.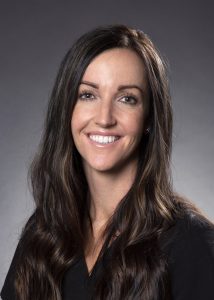 Cassandra
Dental Hygienist
Cassandra is a registered hygienist here at Prescott Periodontics. She graduated with a Bachelor of Science in dental hygiene from Northern Arizona University and moved to lovely Prescott in 2017. She is a native to Arizona and met the love of her life in the White Mountains. They have two children, who keep them very busy and bring them a tremendous amount of joy. Family bike rides and walking the family dog all happen in between baseball games and gymnastic meets. Cassandra considers herself a very compassionate hygienist who is extremely dedicated to educating and maintaining her patients' periodontal health. She absolutely loves her career and is very grateful to work with such a wonderful and talented team at Prescott Periodontics.
Stay tuned for the introduction of more team members!