Dr. Richard Jirsa, Dr. Todd Walker and Dr. Guha are pleased to introduce our lovely team! Lively and confident, our team of dental professionals provide compassionate care to all our patients. We are goal oriented, with each individual patient in mind as we help you gain a healthy and happy smile. Our experienced team speaks Spanish and are more than happy to answer any questions you might have about our periodontal and dental implant care in Prescott, Arizona. We welcome you to Prescott Periodontics & Implant Dentistry and warmly invite you to contact our office today at 928-778-2340 and schedule a visit with our fantastic dentists.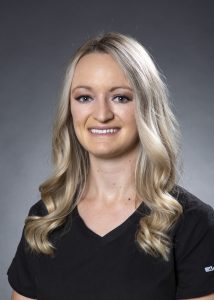 Autumn is a registered dental hygienist with a Bachelor of Science in dental hygiene. She earned her degree at Northern Arizona University in Flagstaff. Autumn has lived in Arizona her entire life. She grew up in Pinetop-Lakeside, so you can say she is a mountain girl at heart. Autumn has been a dental hygienist for a little over two years and joined the Prescott Perio team in May 2020. She absolutely loves the dental field and advocating for oral health. She has known she wanted to be a dental hygienist since eighth grade, because every person she encountered in her dental office made each experience so wonderful and stress free. In turn, she found herself wanting to do the same for others at their dental visits. When Autumn is not working, she loves to cook, read and spend time outdoors kayaking or hiking. She loves calling Prescott home because it truly is one of Arizona's hidden gems.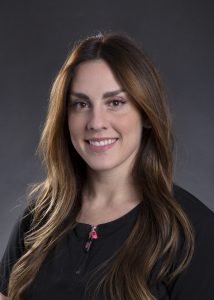 Bethany is a registered dental hygienist here in Prescott. Growing up, she always had great experiences at the dentist, and it was when she went through orthodontics that she developed a passion for the dental field. Bethany worked three years as a dental assistant, which made her love for dentistry grow even stronger. She graduated from Northern Arizona University in 2017 with a Bachelor of Science in dental hygiene. She truly loves being a dental hygienist and strives to provide her patients with as good of an experience as she had growing up. Bethany also hoped to work for a practice that feels the same about patient care and has found that here at Prescott Periodontics. She is a native to Arizona, and in her free time, loves to explore this amazing state we live in. Bethany enjoys being outdoors, hiking, camping, and playing with her two dogs.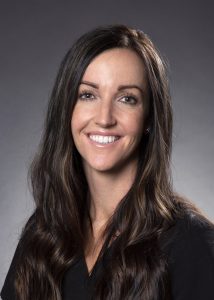 Cassandra
Dental Hygienist
Cassandra is a registered hygienist here at Prescott Periodontics. She graduated with a Bachelor of Science in dental hygiene from Northern Arizona University and moved to lovely Prescott in 2017. She is a native to Arizona and met the love of her life in the White Mountains. They have two children, who keep them very busy and bring them a tremendous amount of joy. Family bike rides and walking the family dog all happen in between baseball games and gymnastic meets. Cassandra considers herself a very compassionate hygienist who is extremely dedicated to educating and maintaining her patients' periodontal health. She absolutely loves her career and is very grateful to work with such a wonderful and talented team at Prescott Periodontics.